The power of Art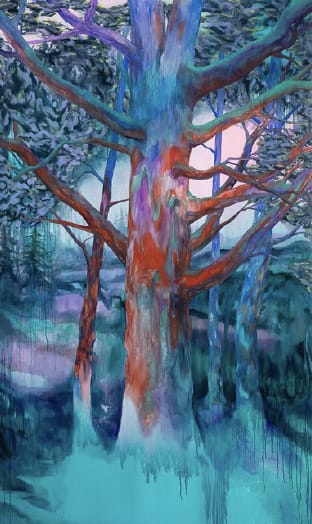 GLF initiates artistic events in order to sensitize society to the environmental cause by allowing people to rediscover the beauty and the critical role of nature, and more specifically of forests.
Art is a powerful vector of emotion and we believe in its environmental relevance. Ensuring coherence between the head, the heart and the body, artistic creation knows how to mobilize and motivate in a concrete action those it moves.
In contrast to a guilt-ridden approach or, on the contrary, an excessive technological optimism, GLF chooses to promote a cultural ecology and to solicit the imagination in order to face the major challenges of tomorrow.
More than once, artists have lent their talents to the preservation of the forests they hold dear. Les Artistes de Barbizon, to name but one, was the driving force behind the first protected area in France and in the world. In keeping with this tradition, GLF conducts its own cultural and artistic projects to raise public awareness of the cause of the forests.