History, missions & values
Our story
The Greenline Foundation (GLF) endowment fund was created at the initiative of visual artist Sarah Valente in 2021. Born out of a personal commitment to the environment, the fund is also based on a growing desire to participate in the art sector and to use it to promote the Foundation's cause.
Forestry and conservation have established themselves as GLF's preferred entry point for environmental issues. Forests are at the heart of GLF's mission.
Our mission
Harnessing the power of art to protect the world's forests
Our activities
Initiate artistic events
to raise society's awareness of this
environmental cause. Allowing people to rediscover the beauty and critical
role that forests have within the natural world.
Protect existing forests
and re-wild damaged areas, in particular
through the planting of trees or the purchase of plots.
Rally
GLf invites artists and art professionals to take action to protect the forests.
Our values
Awareness
GLF cultivates a sensitive awareness of forests, their beauty and their critical role for the planet. We cultivate this awareness and expand it into concrete action for conservation.
Education and information are at the heart of our actions.
Creation
Art is a vehicule of creation and transmission. Through it, GLF explores new relationships with Nature and new solutions. Creativity is a response to the destruction that weighs on forest ecosystems around the world.
Reconciliation
We strive to resist the idea of an irreconcilable gap between the human and non-human and work to promote a reconnection between the two. Art embodies coherence and beauty, prefiguring the union that we want between Man and Nature.
Respect
We remain sensitive and attentive to the greatness and fragility of the world around us. In contact with ecosystems of all scales and with local populations, GLF works for the fair safeguarding and protection of the rights of both.
A word from the president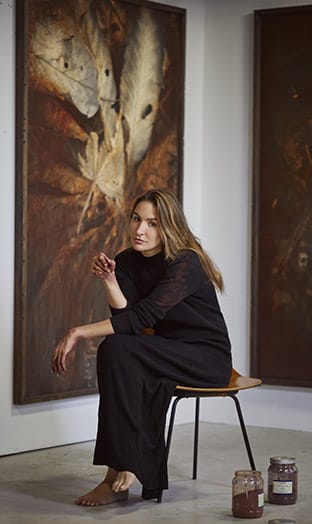 As a child, I remember the joy of roaming the grass bearfoot I would find my grip on branches to peacefully contemplate the colors of the night;

I was only around six years of age, I had not gone through the key moments that make a woman. But I felt tall, way taller than my body. Way taller that the adults around me who nursed only have broken so many dreams.

As a kid, I felt invincible, immortal and generous. I felt like myself, like the forest, true to my roots since the beginning of time. Since then, I have grown and I see men fight but never saw trees kill each other.

Sarah Valente